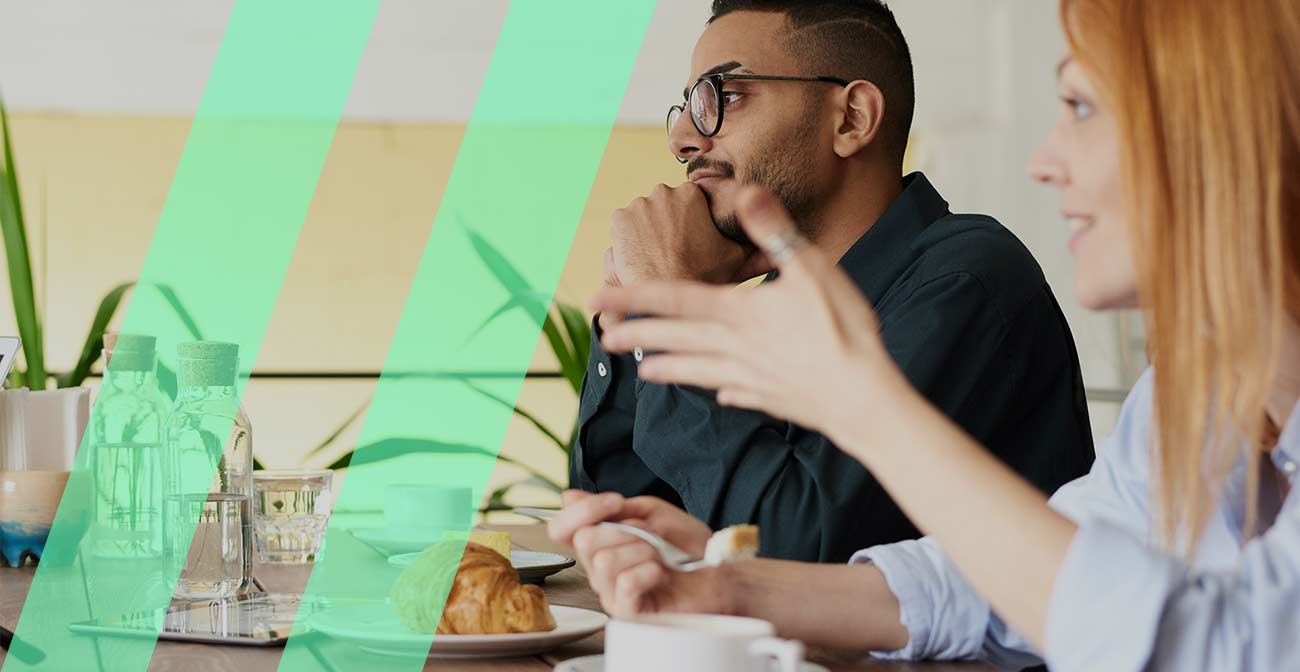 09 Jul

5 Rituals that strengthen your Team Spirit

The term "ritual" is often used in the Scrum theory and refers to recurring meetings to establish the Scrum framework e.g. conducting a Daily. However, when talking about rituals and ceremonies in this article, we rather relate to team actions beyond the daily business meetings of product teams. Rituals are important to communities to reflect on events or achievements they reached together. They play an important role for the success of teams and foster unity and the sense of togetherness. We collected the best team rituals for you as source of inspiration to take to your own team. Get inspired, get together…
1.

PM´s and Friends Breakfast
Invite your team to a regular Product Manager Breakfast. Select a frequency that works best for you. We held ours once a month for about an hour. Everyone contributed by bringing along some delicious bites e.g. pretzels, jam, fruits, juice etc. Grab a cup of coffee or tea and enjoy some time discussing everything about and beyond product topics with your closest team members and  manager.  Invite your PM friends as well – trust me, they´ll be happy to return the favor. You´re team will value that informal hour of socializing for sure and will start with the right energy into the day.
I was once asked in an interview which type of gummy bears I like the most. Of course my first thought "Oh my god, that this is a deep psychological question". However, it turned out that this question was actually part of a team ritual: every Friday at 4 o´clock sharp the team would meet in the collaboration space and snack some gummy bears. The nice thing about it: every time someone from the team visited another country, they brought packages of local sorts with them. While talking about everything and nothing for about 30 minutes, we enjoyed a wide variety of sweets ranging from French Smurfs over Danish Krudtugler to Pepitos.
3.

A Beer driven discussion
Coming together with your friends from design, UX and research to discuss the latest design patterns, product trends or research outcomes over an iced cold beer at 6pm in the collaboration area of your company – that´s the idea of a beer-driven discussion. Use the chilled, informal atmosphere to talk about topics that kept you thinking lately, share some best practices or gather feedback on your newest ideas. Social gatherings strengthen a team´s sense of togetherness and hence, create a great team spirit.
Most of us are already used to Brown Bag sessions during lunch to exchange. The idea of the Play Lunch is to get together with your peers in another context. Once a month one team member brings along another board game from their private collection. Within your lunch time you play this board game all together. Playing board games fosters communication, team building and encourages to collaborate with people you usually don´t talk to very often. It removes boundaries and widens your internal network, if you invite a bigger group of people e.g. your department.
Story Nights are meant to reveal the hidden talents of your team members and peers. It´s an organized after work event at which two, three or more team members share in a short, informal way which side projects they are working on or what they´re really passionate about in their leisure time. You will be astonished when you hear that you´re engineer is also a successful triathlon athlete, the UX designer is an awesome painter and that the product manager from the other team runs a beer brewing business at the side. You can combine the Story Nights with the BYOB (Bring your own Bottle) principle: everyone brings their own drink to the event. That saves costs and effort on your side.
Whether it´s a small ritual like eating gummy bears together or introducing a whole event that is open to everyone, those kind of repetitive team gatherings foster a positive team culture, that exists even outside our daily business life and goes beyond our professional relationships with each other.
What´s your favorite team ritual?