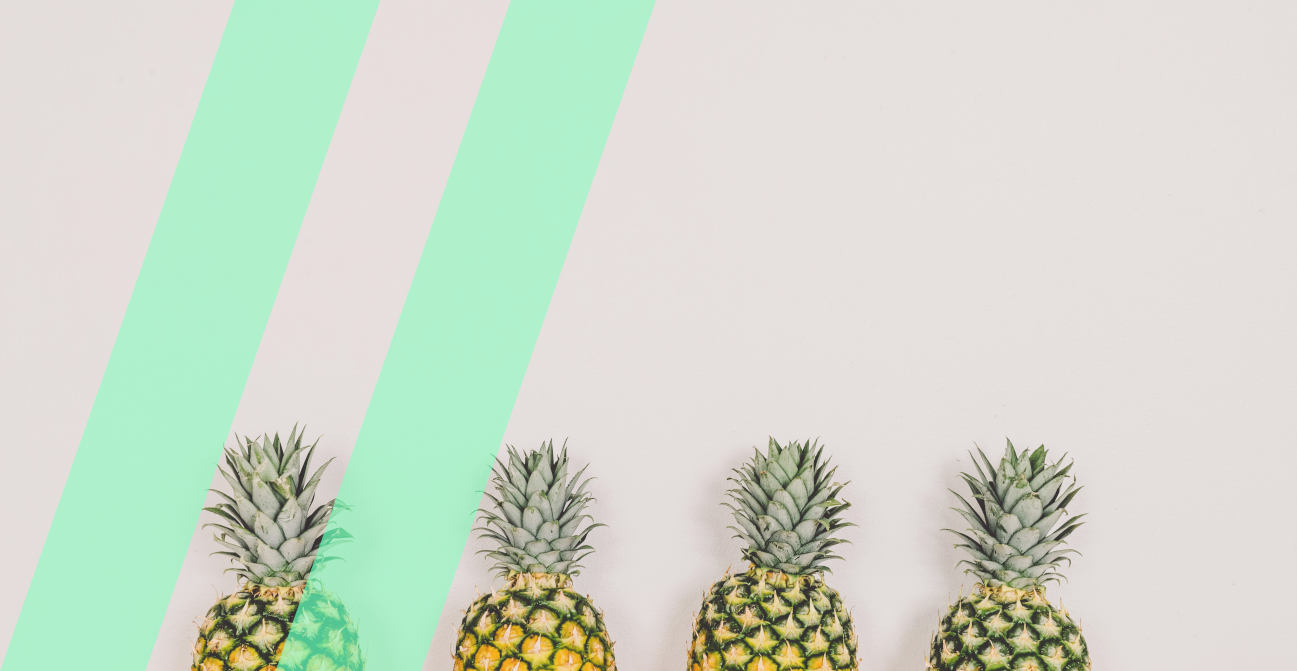 14 Jul

The Personal Value Canvas

Not just since the Corona pandemic, Product Managers know that it has never been more important to stay relevant to the market than today. While the world around us is changing and transforming so quickly, we need to constantly upgrade and reinvent ourselves to keep up with the pace and provide the needed value to our organizations and teams. The clear and distinct positioning of yourself in the market is therefore the strongest asset during a transition. In his book "Forever Employable", Jeff Gothelf describes that positioning process as "planting your flag" and refers to the traditional Japanese "Ikigai" concept meaning "a reason for being". The main question we need to ask ourselves here is "What do we stand for? What´s our personal value for others?" 

See yourself as a Product & optimize for the Customer Value.

Start considering yourself as a product that serves a specific customer need. Your customers in that sense is e.g. your organization, team, colleagues, recruiters, your manager, stakeholder etc. When you are hired for a Product role or put on a product team, there is a reason behind it – a problem to solve. This is when you have to play out your personal value and communicate it thoroughly.

Now, how the heck do you define your Personal Value?
//

The Personal Value Canvas
The Personal Value Canvas has been specifically developed for Product Professionals and is designed to guide you along the journey of getting down to the value that you provide to others, and to discover your uniqueness, which make you indispensable in your organization. 
First, discover your talents, strengths, unique attributes and identifiers, hard skills and your emotional intelligence capabilities. Reflect on your actual situation and distill the essence of your personality and work. 
Secondly, illustrate your desired, future state including your purpose and state of awesomeness. Think about "how your story should go" and why you are doing what you are doing. What are your overarching goals and how are they manifested in concrete personal achievements. 
Thirdly, in order to get from your current state to your desired future state, you need to position yourself on the playing field. That means selecting your target audience (which is the customer that you are optimizing yourself for), identifying the problems that you can solve for them and selecting the communication channels to reach out to them best. This is the part where the storytelling happens and for which you need to craft a strong, clear personal story. 
Through all this, it is extremely important to stay authentic and true to yourself. Therefore, this part is backed up with the red thread, that holds your backbone and ensures consistency. 
Last but not least, you need to define next steps and actions that contribute to your target picture and positioning. Evangelize yourself. A strong network and the right connections will help you broadcast your value and goals to the world.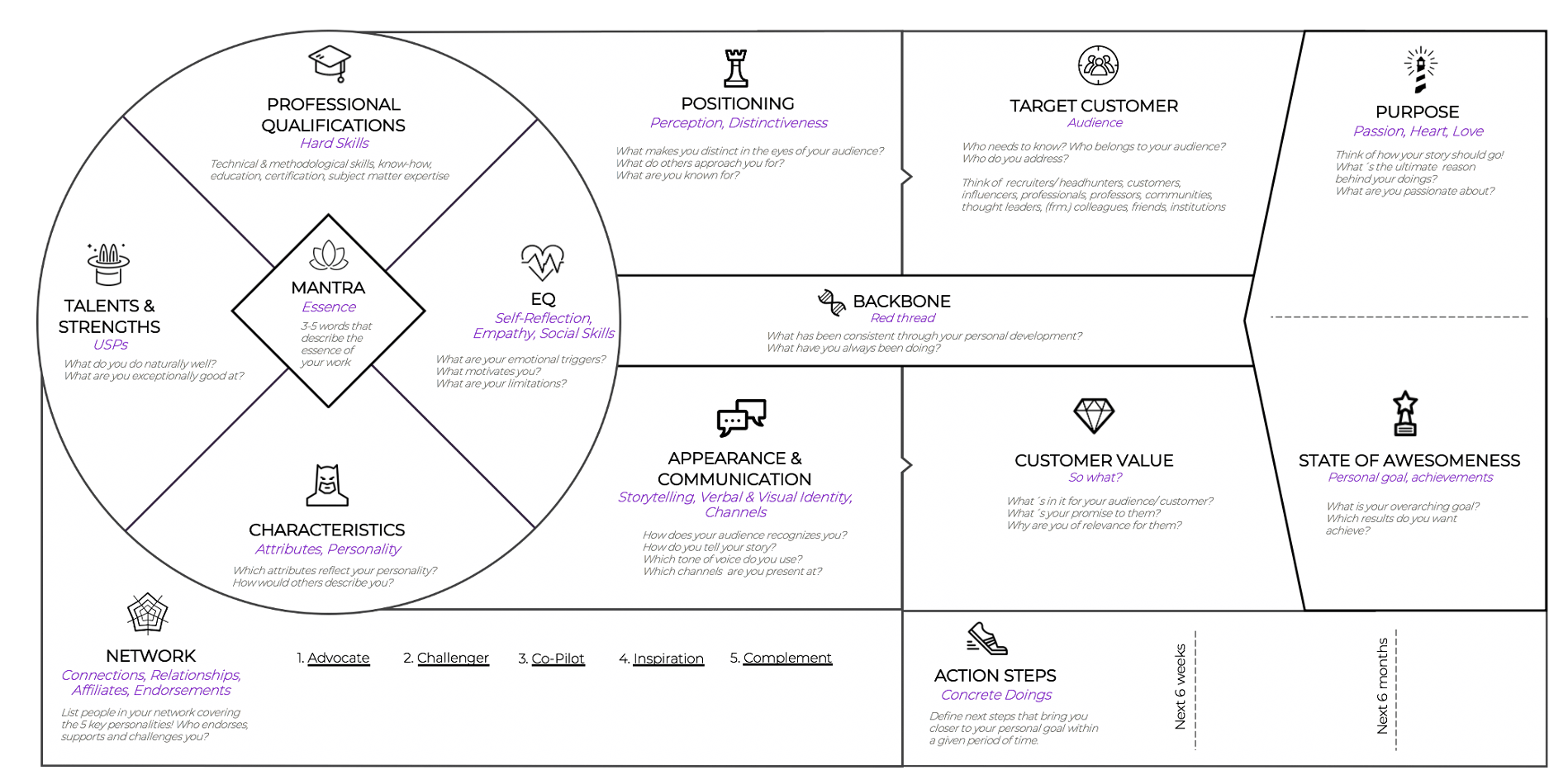 Personal Value Canvas Blank Template
In our Masterclass Personal Branding for Product Professionals we go through the Personal Value Canvas step by step, show you ways how to analyze and strengthen your personal brand and how to use it to pivot and transform your product career.